Why Should I Participate in a
Fiber Exchange?
Are you a fiber enthusiast looking to expand your collection without breaking the bank? Look no further than the 3 times a year Sewing Mastery Fiber Exchange!
By participating in a Fiber Exchange, you'll have the opportunity to trade yarns and novelty fibers with 20 other like-minded creative sewing individuals from around the globe.
Not only is this a cost-effective way to expand your fiber collection, but it also allows you to connect with other fiber enthusiasts and discover new materials that you may not have come across otherwise. Whether you're a seasoned pro or just starting out, the Fiber Exchange is a fun and exciting way to enhance your crafting experience.
So why wait? Join us for the next scheduled Sewing Mastery Fiber Exchange taking place on January 15, May 15, or September 15 of every calendar year, and take your fiber collection to new heights!
THIS FREE COURSE WILL SHOW YOU AMAZING WAYS TO USE FIBERS AND YARNS WITH YOUR SEWING MACHINE!

What Do I Have to Do to Participate?
Fiber Exchange participants each buy three skeins of yarn, cut it into shorter useable lengths (10 feet/3 meters from each skein), and then swap the fibers between other participants. The result is that each person ends up with a wide variety of fibers to try out for couching or surface embellishment projects. You will end up with 60 different fibers from the Fiber Exchange.
Fiber Exchanges are held on the following dates each calendar year:
January 15, May 15, and September 15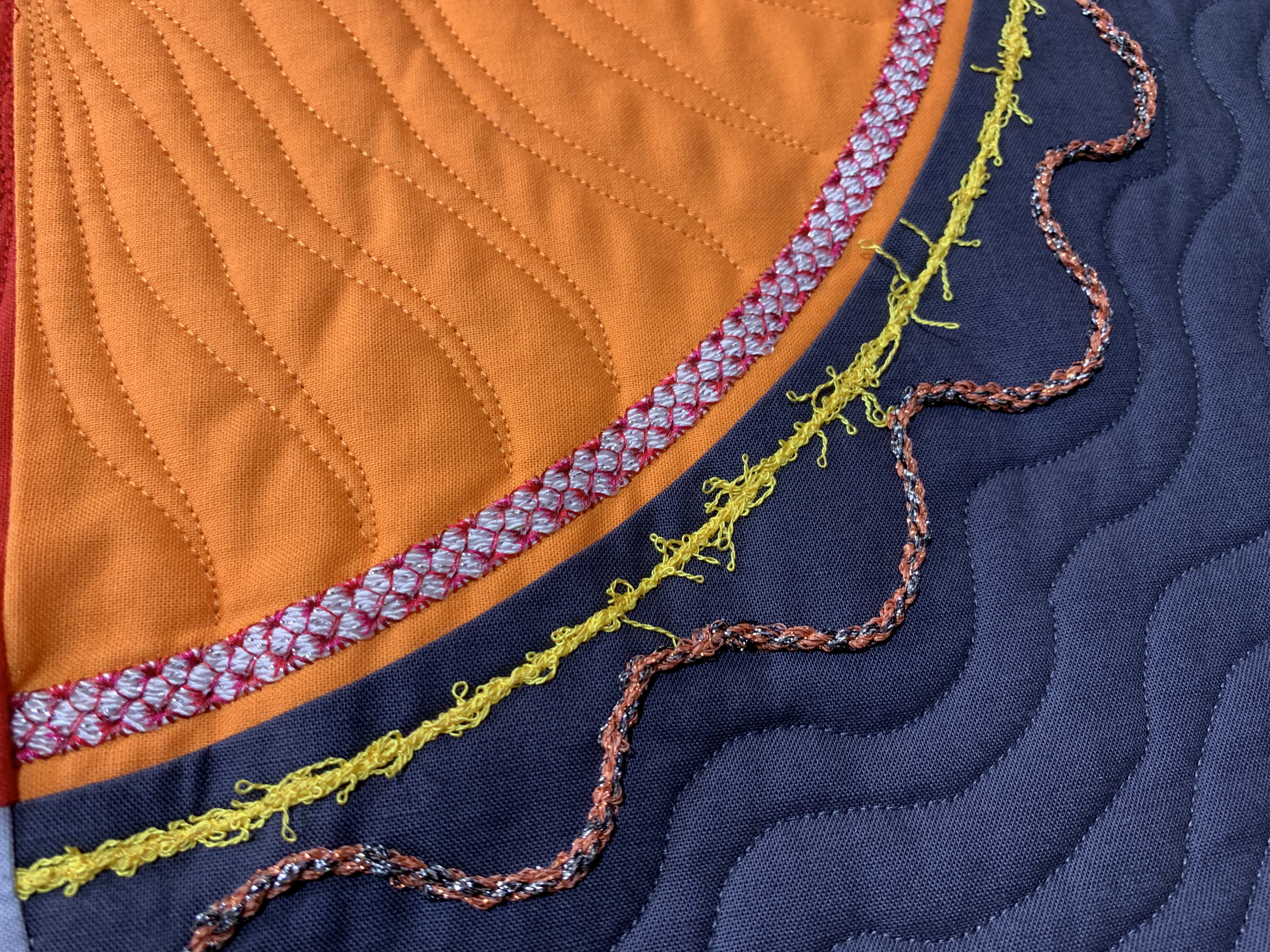 3 Times a Year!

We host this FREE Fiber Exchange three times a year! (January, May, and September)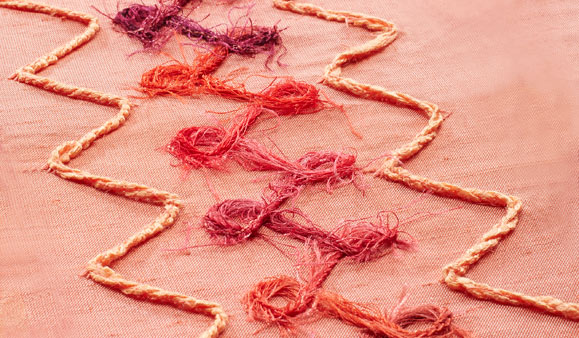 Learn to Host Your Own Fiber Exchange
We have even included text you can use for hosting your own Fiber Exchange in your home sewing or quilt group.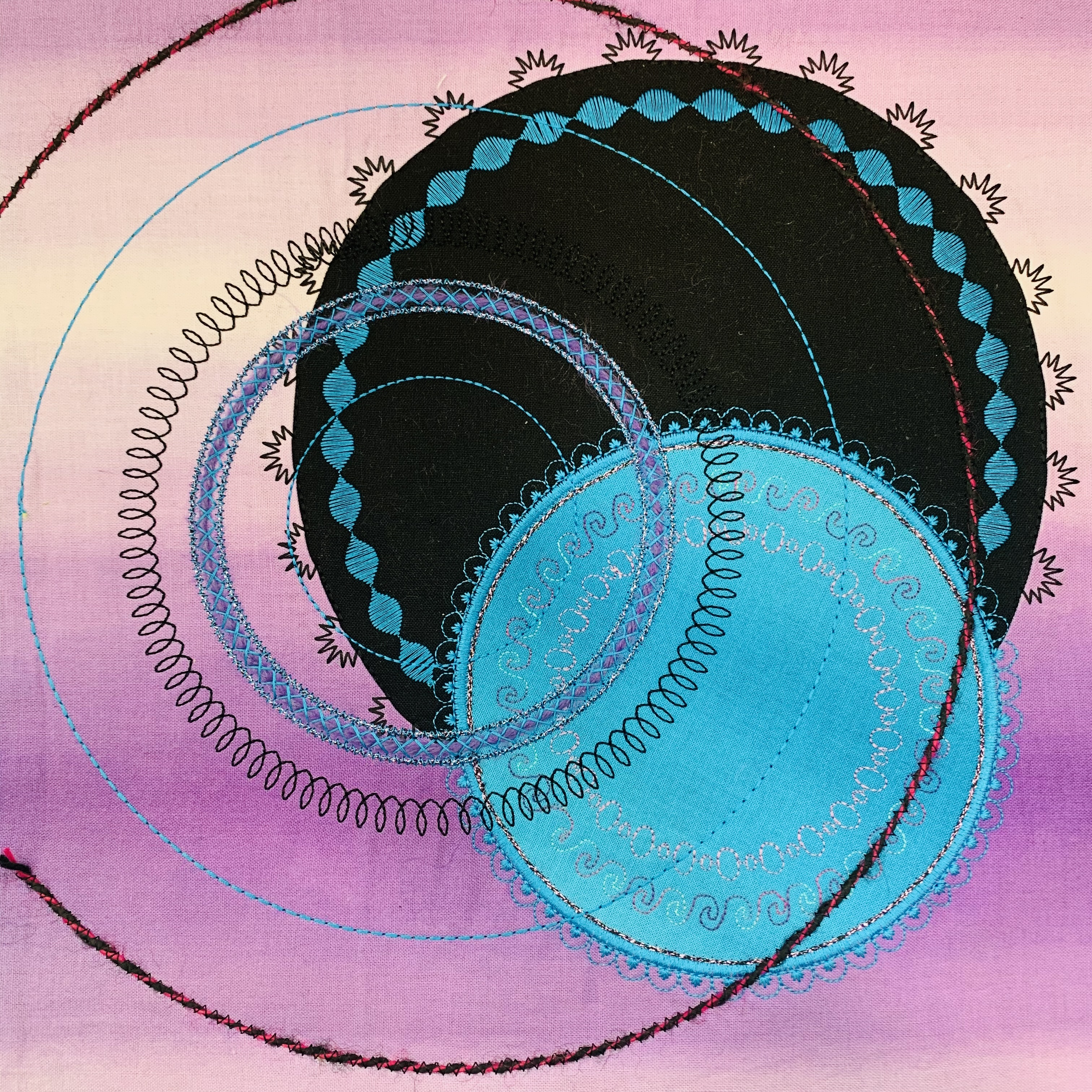 Once You Start...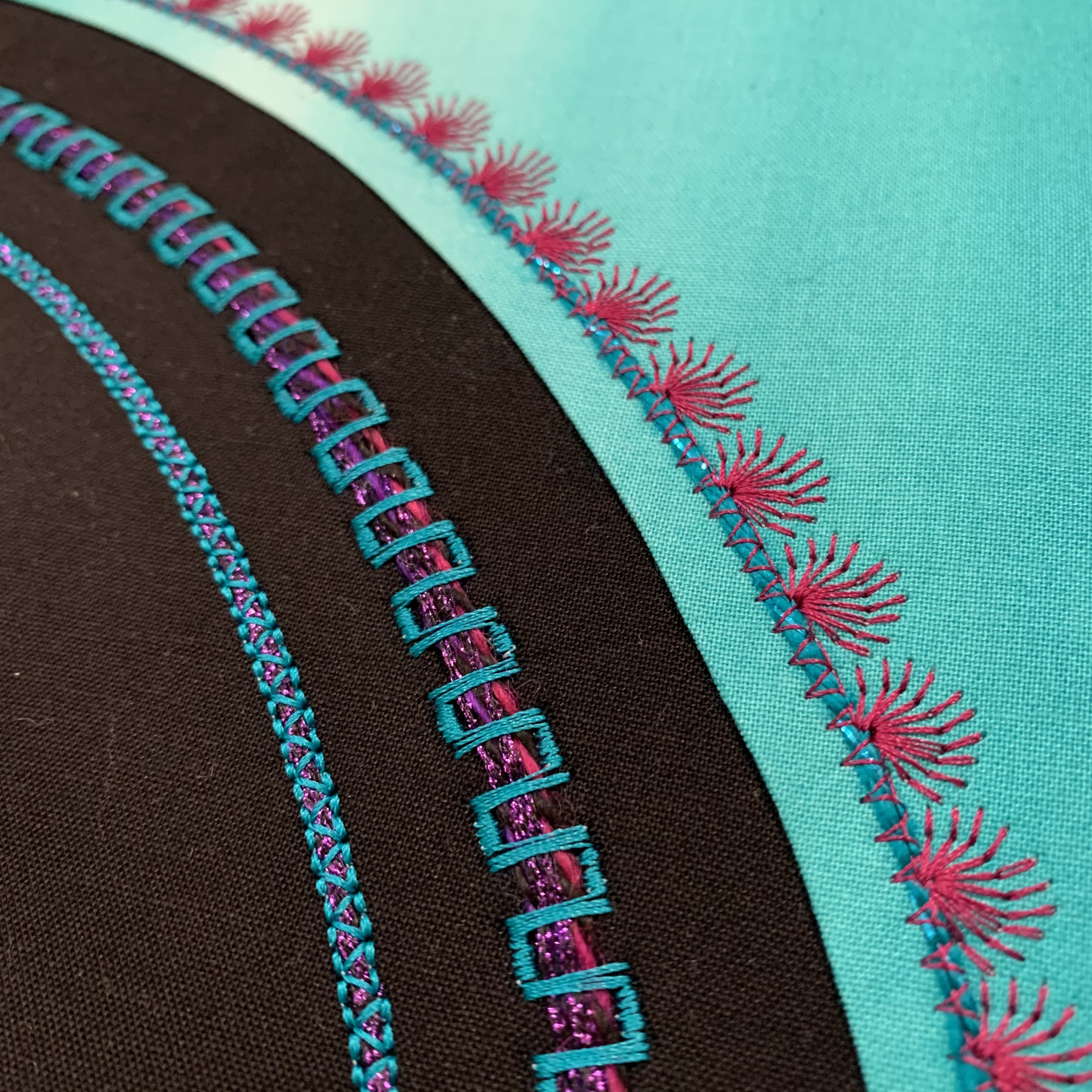 Learn How a Fiber Exchange Will Help You Be a More Creative Sewists
We have compiled all our favorite videos in this FREE course to help you better understand what a Fiber Exchange is all about, how to participate, and fun creative ways to use fibers and yarns in your next sewing project.
Whether you enjoy making quilts, garments, bags, or home decor projects, adding creative fibers along with decorative stitches will result in your friends wondering how you got so creative!
What Will I Receive?

You will receive 60 different yarns and fibers that are 10 feet (3 meters) in length to use for numerous projects.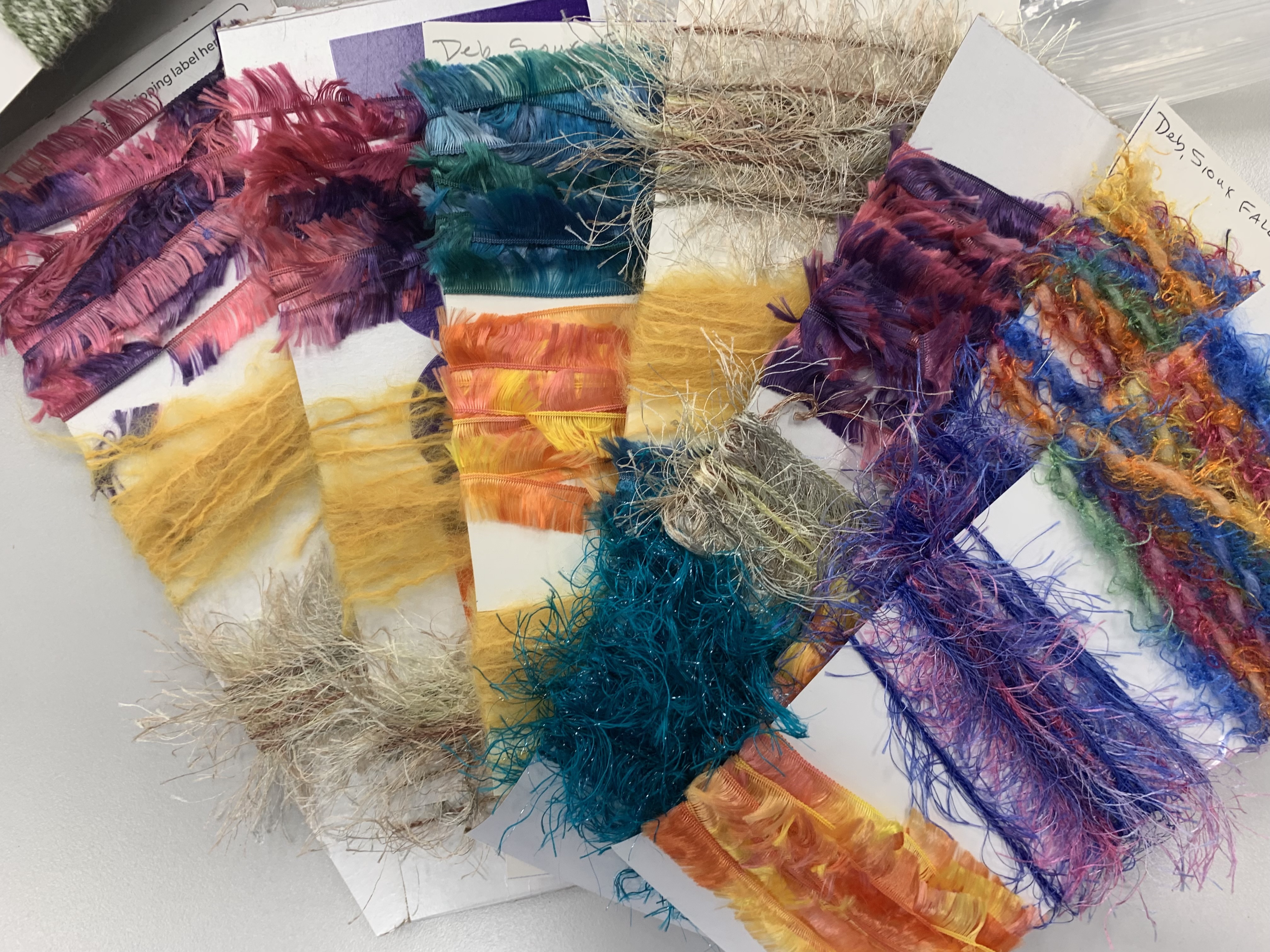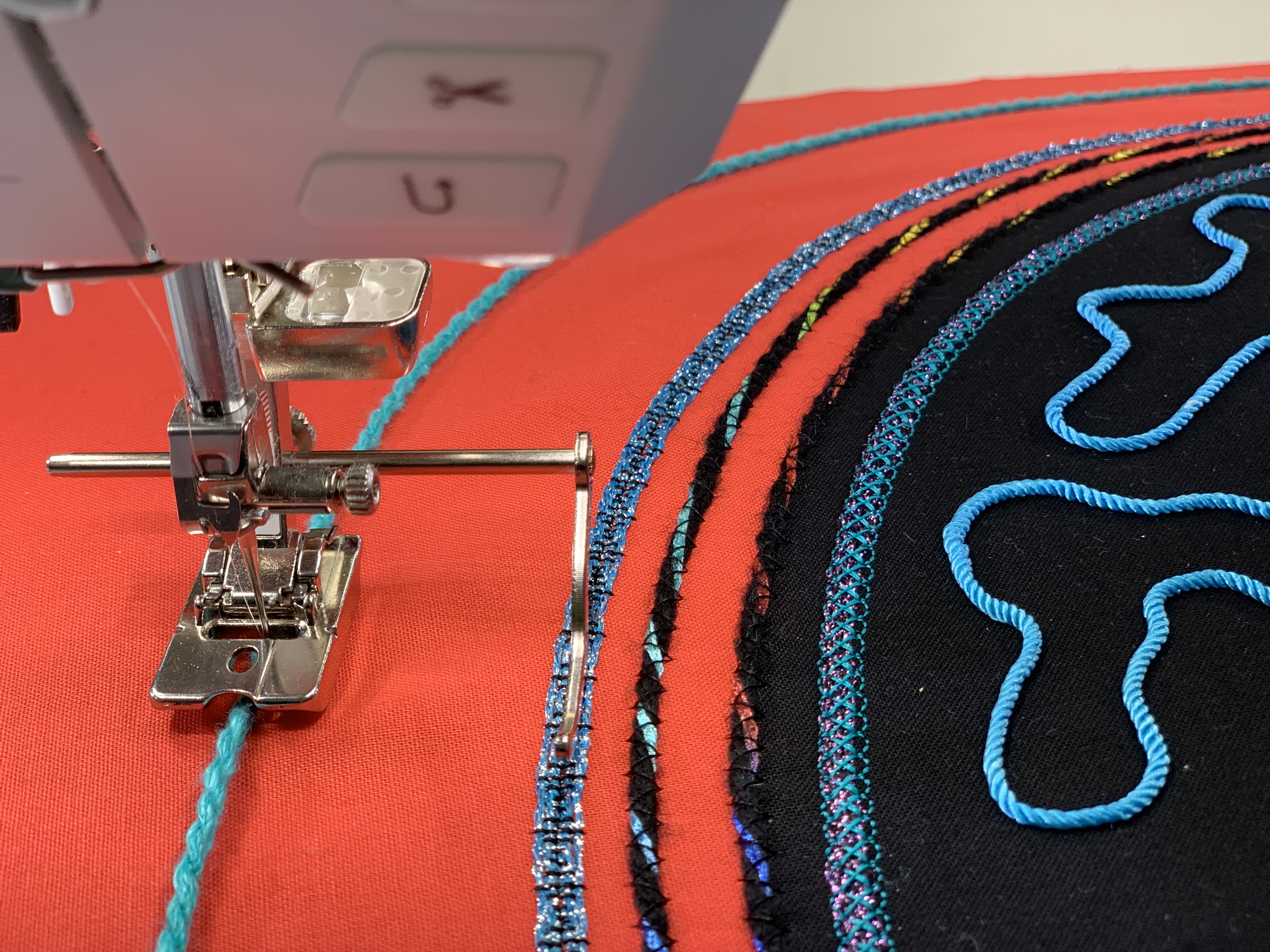 Use Fibers with Decorative Stitches

Bring your sewing machine's decorative stitches to life!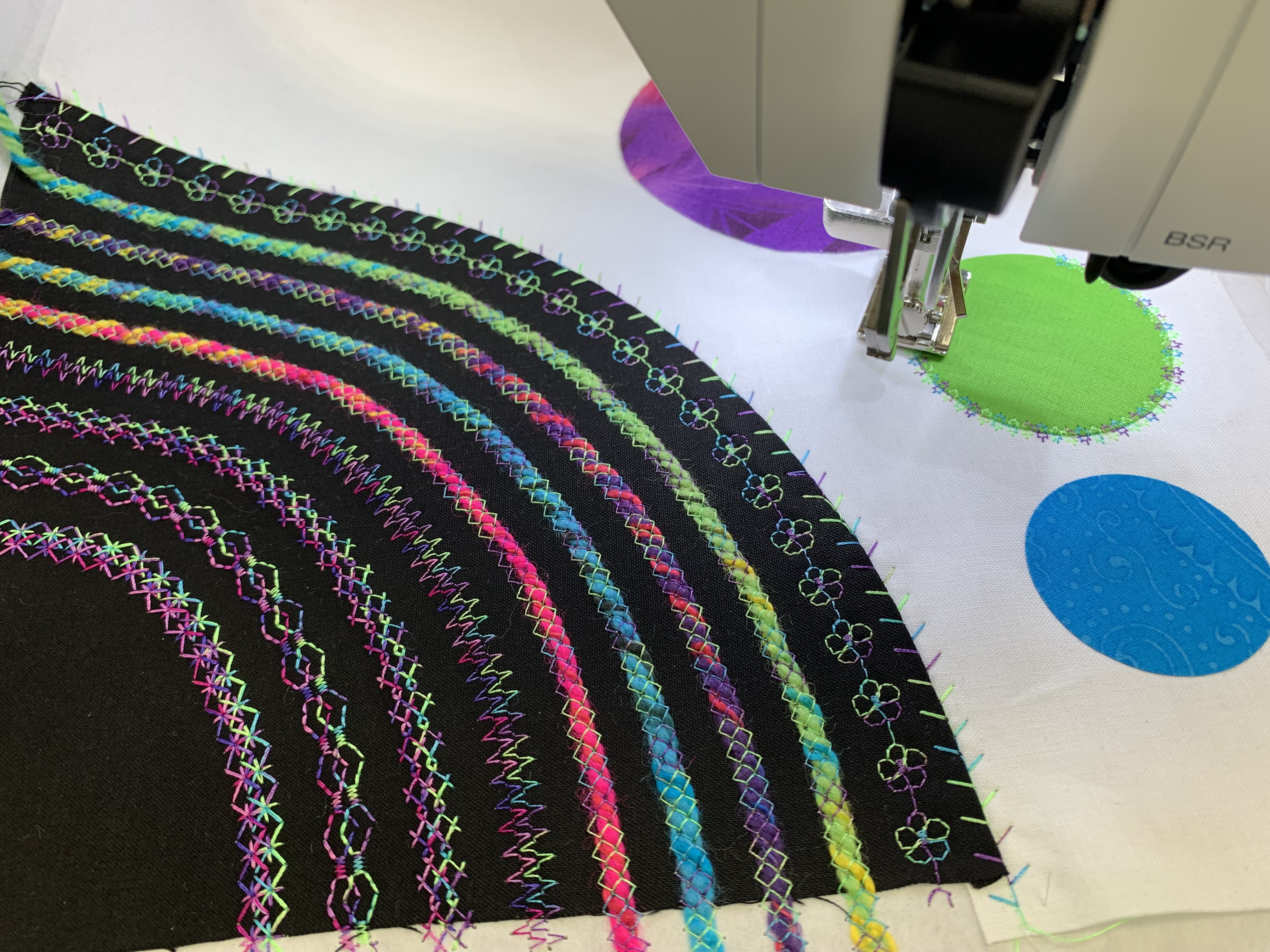 Use Fibers With ANY
Sewing Machine

No additional presser feet are necessary to stitch fibers to your fabric. Some optional feet do allow for easy guiding and stitching once you get started.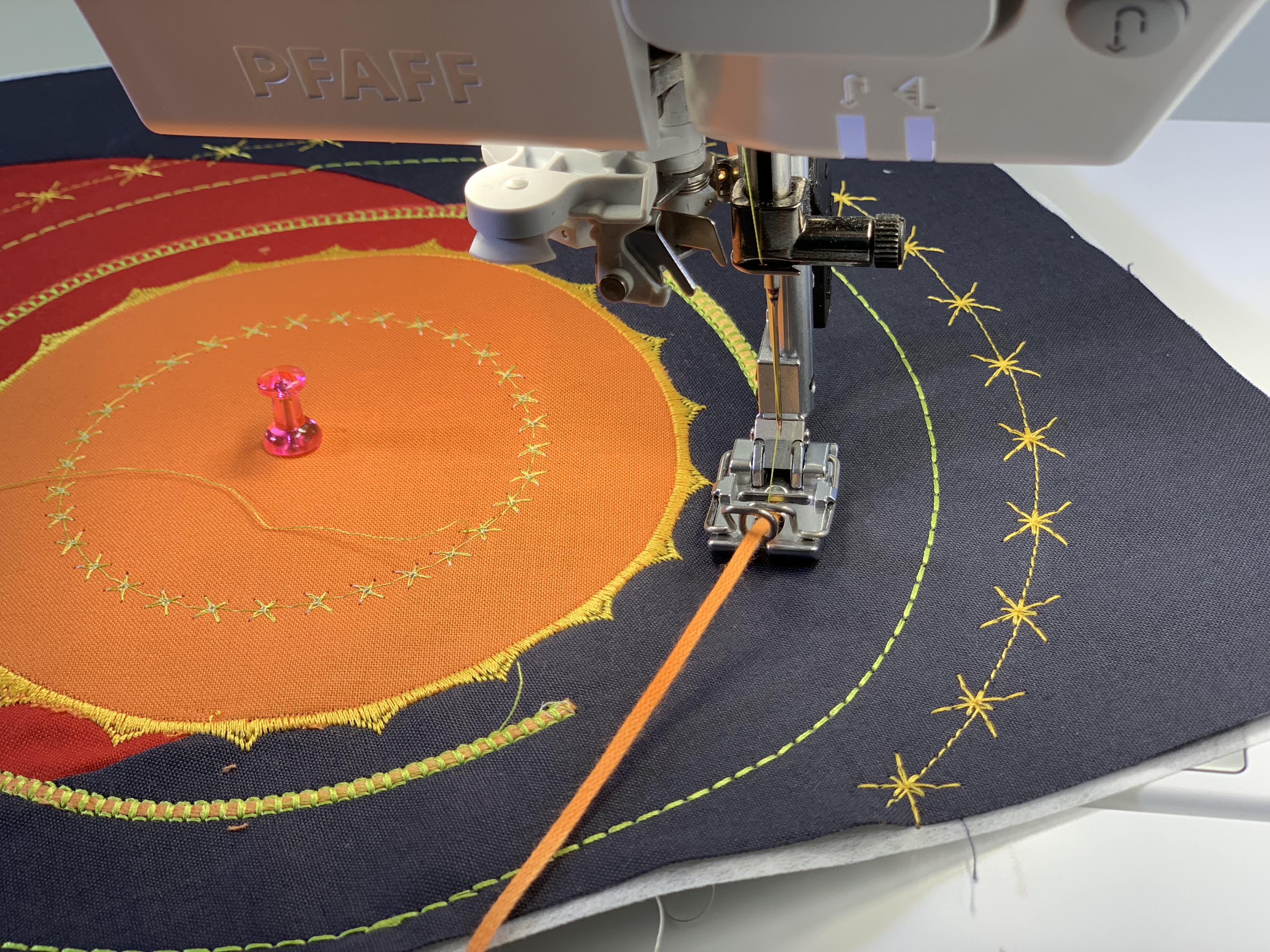 I LOVE a Circular Sewing
Attachment!
Make a bold statement when you combine couching of fibers in a circle!

Become an Expert
Participating in the FREE Sewing Mastery Fiber Exchange will help open your eyes to the potential you and your sewing machine could be mastering together. Check out the full Stitching Cosmos online courses to learn more! (Babylock, Brother, Singer, Janome, and Juki owners, we recommend you check out the Husqvarna Viking Stitching Csmoos online course).
Check your inbox to confirm your subscription