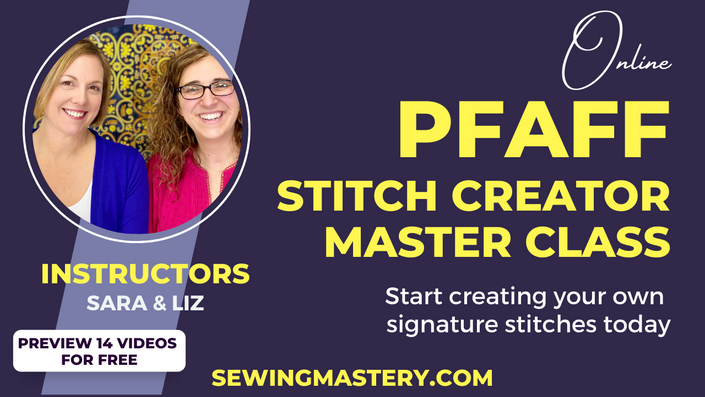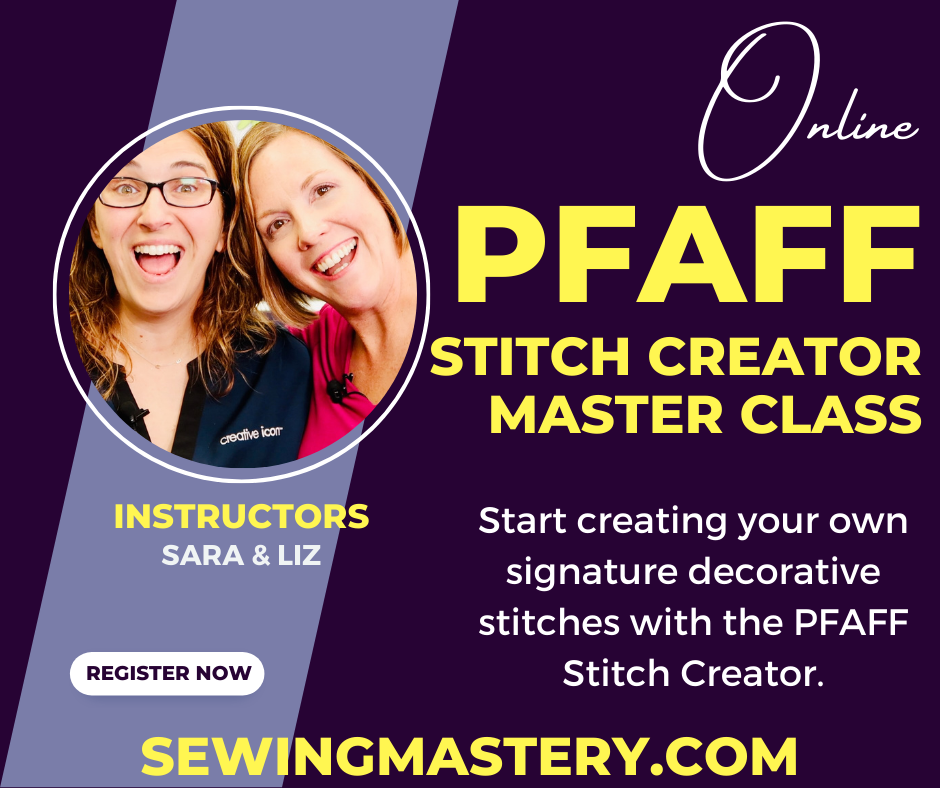 Discover the art of decorative stitching using one of PFAFF's best-kept secrets, the PFAFF Stitch Creator!
Join Sara and Liz on an amazing journey as they turn you into a PFAFF Stitch Creator expert. They will share inside knowledge on how to truly master how to create your own stitches from scratch, how to alter built-in stitches, and how to organize all the new stitches you will be creating like a pro. Learn where to find inspiration for new stitches and even how to share your stitches with others. This PFAFF Stitch Creator master class has all the answers you need to master this amazing tool!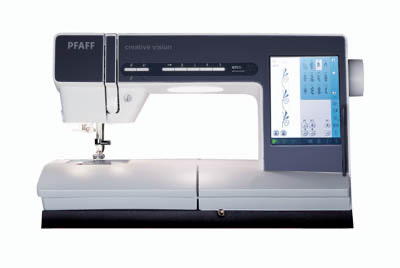 Find the PFAFF Stitch Creator on these popular 18 models:
Current PFAFF Models:

PFAFF creative icon 2
PFAFF creative icon
PFAFF performance icon
PFAFF creative 4.5
PFAFF creative 3.0
PFAFF quilt expression 720
Older PFAFF Models:
PFAFF performance 5.2
PFAFF performance 5.0
PFAFF creative sensation pro II
PFAFF creative sensation pro
PFAFF creative sensation
PFAFF creative vision
PFAFF creative performance
PFAFF creative 4.0
PFAFF creative 2170
PFAFF creative 2144
PFAFF performance 2058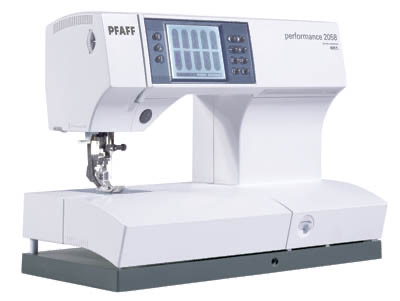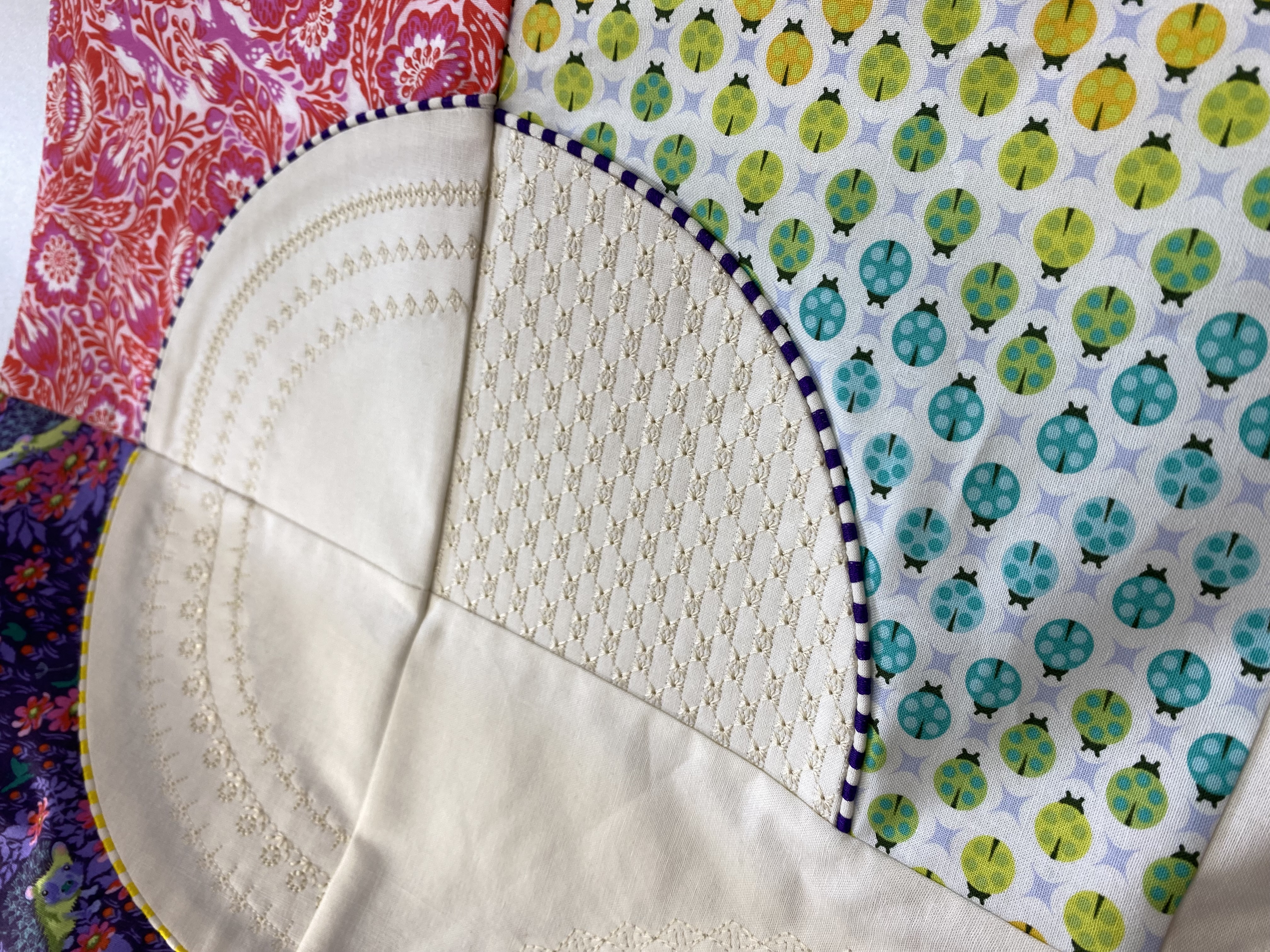 Are you a beginner or intermediate stitcher who's feeling a little overwhelmed by your new PFAFF sewing machine? Fear not! The solution to your woes is here: Stitch Creator. This incredible tool is designed to be intuitive and user-friendly, making it easy for stitchers of all levels to get the most out of their machine. Whether you're a complete novice or an experienced sewist looking to up your game, Stitch Creator has got you covered. So why wait? Start exploring the possibilities today and unlock your full sewing potential!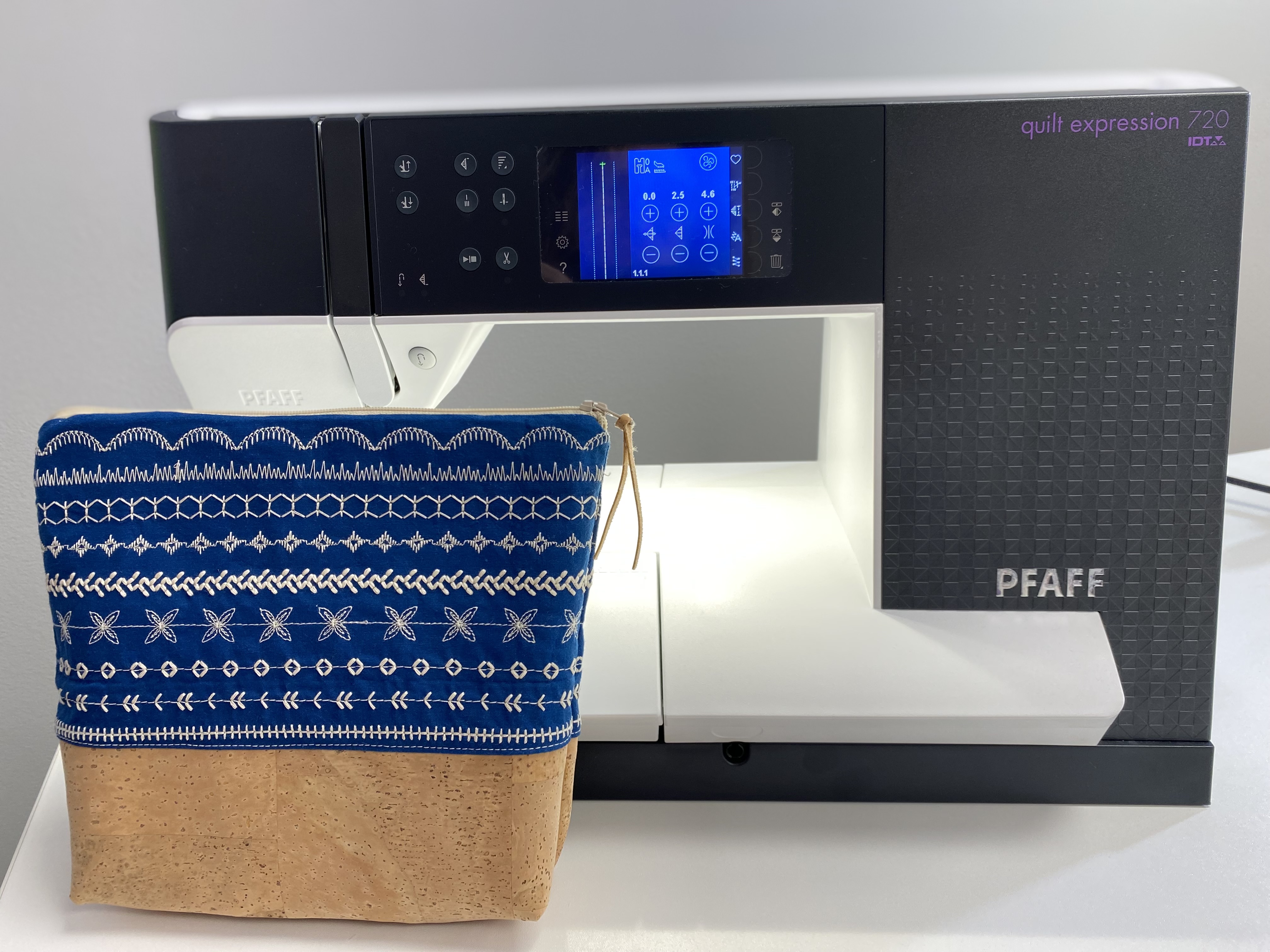 Are you a quilter looking to take your creative skills to the next level? Look no further than the PFAFF Stitch Creator. This innovative tool allows you to create and edit your own stitches, giving you complete control over your quilting designs.
But mastering the PFAFF Stitch Creator can be a daunting task. That's why we're offering this master class to help quilters and sewists of all skill levels unlock the full potential of this incredible tool. Our expert instructors will guide you through the ins and outs of the Stitch Creator, from basic functions to advanced techniques.
With the PFAFF Stitch Creator, the possibilities for your quilting designs are endless. Don't miss out on this opportunity to take your decorative stitching to the next level. Sign up for our master class today!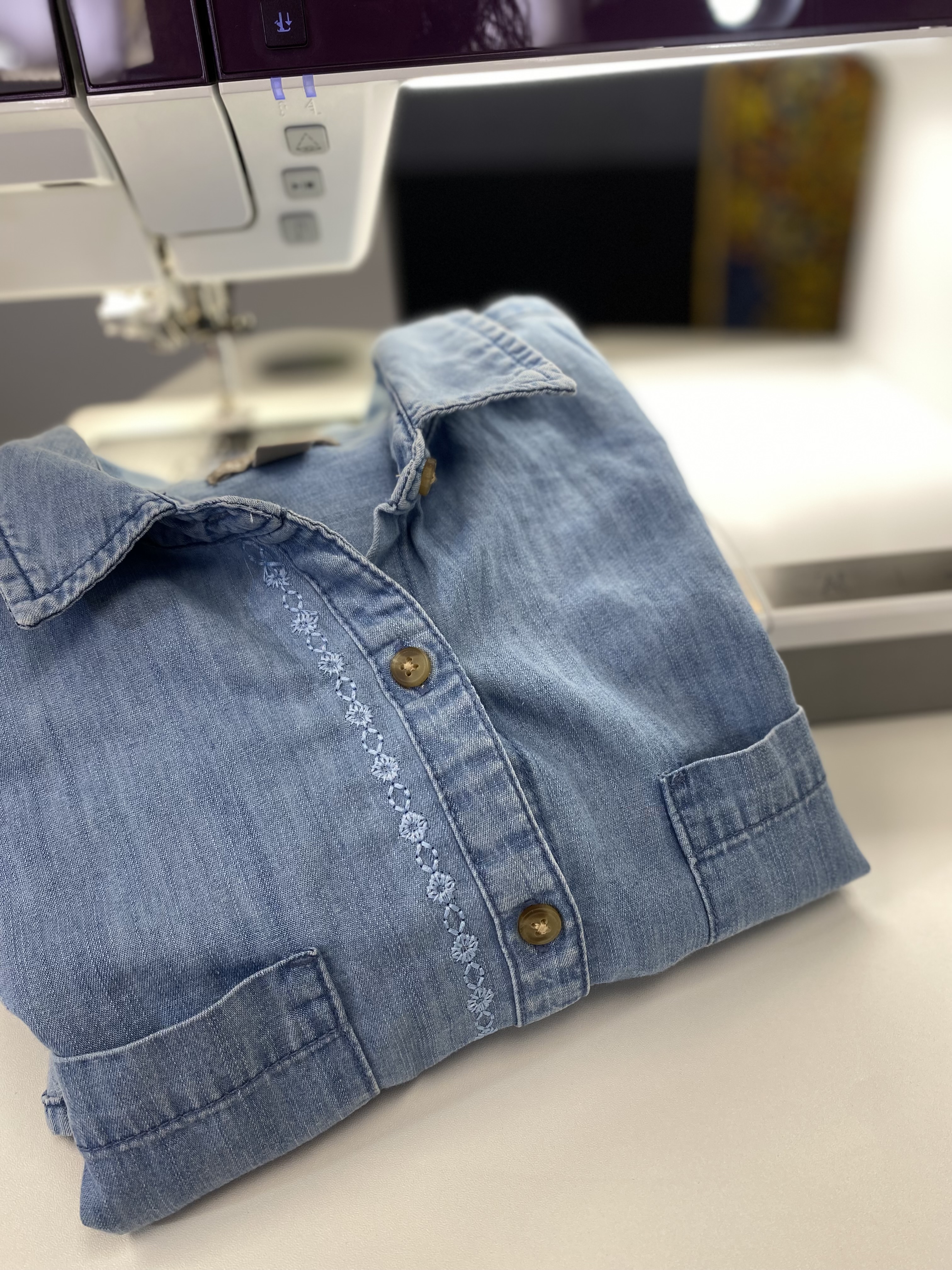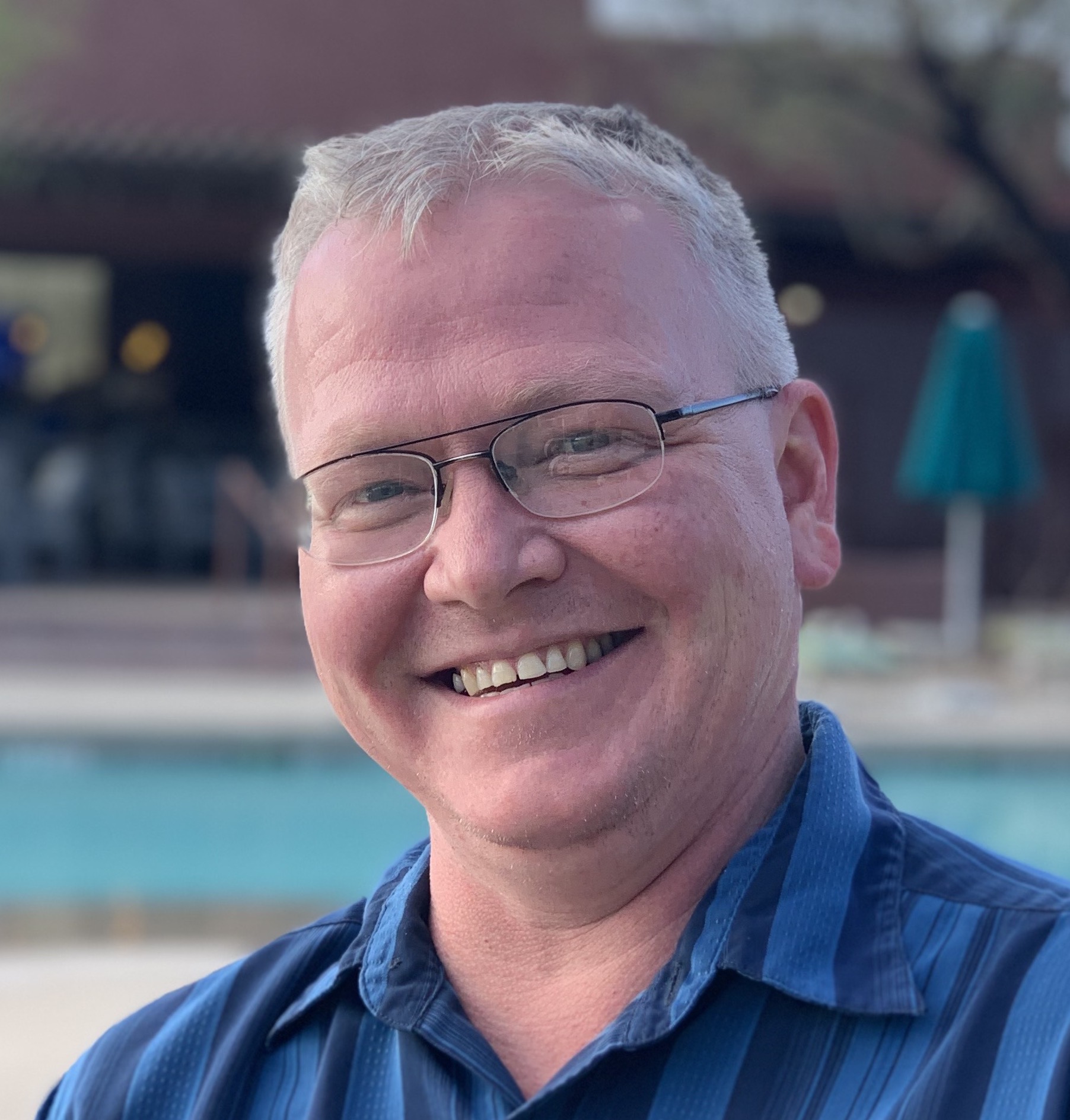 "If you're in a creative rut, the Stitch Creator is sure to help kick-start your creativity with its endless possibilities."
- Thomas T., Sew-A-Lot, PFAFF educator and sales associate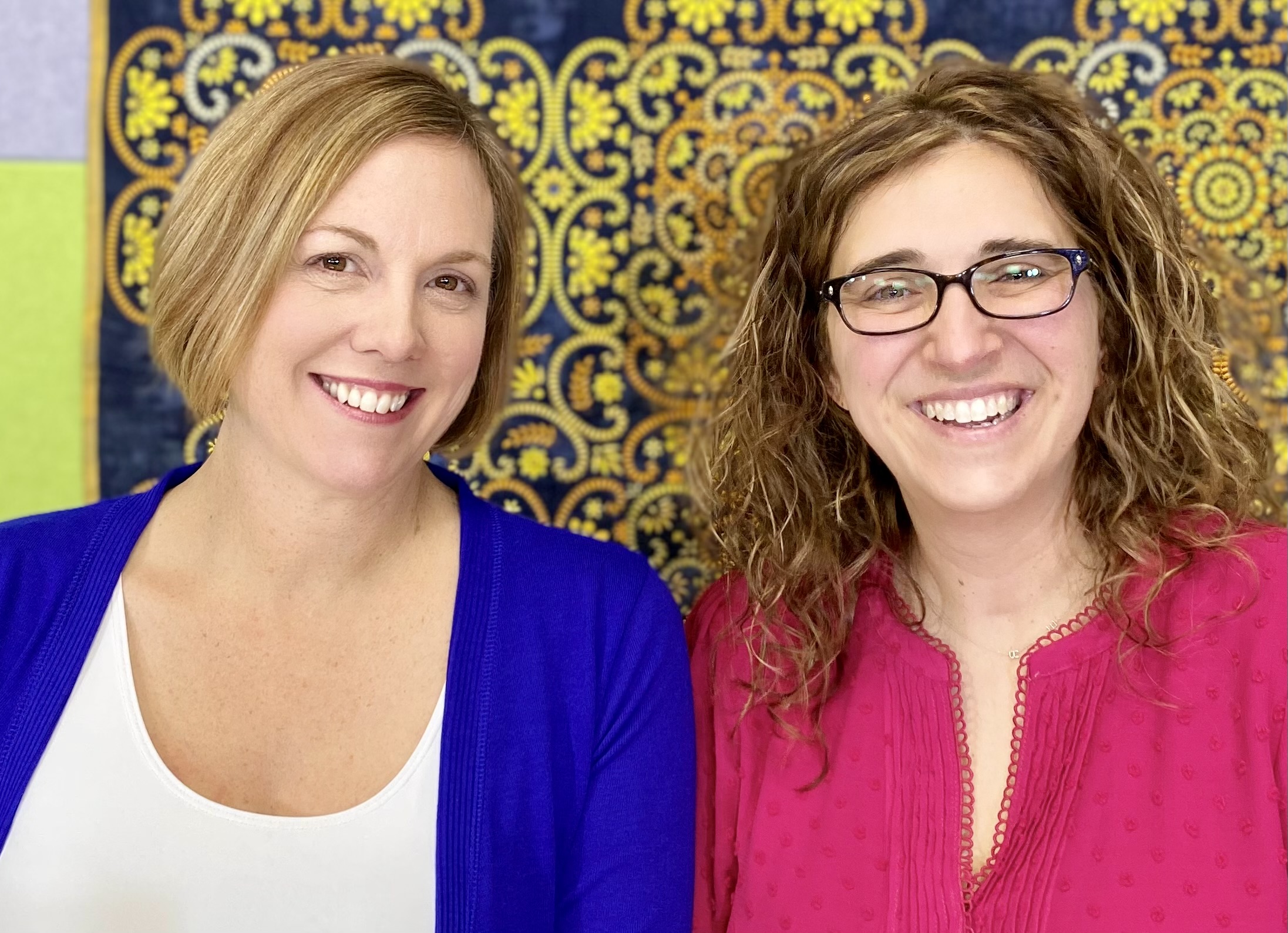 We're excited to announce that our PFAFF Stitch Creator Master Class includes easy step-by-step video tutorials to guide you through the process of creating your own signature decorative stitches. Here's what you can expect:
Introduction to the PFAFF Stitch Creator: Our expert instructors will provide an overview of the software, including its key features and functions.
Creating a Basic Decorative Stitch: Learn how to create a simple decorative stitch from scratch, including adjusting stitch length, width, and density.
Adding Advanced Elements to Your Stitch: Take your decorative stitches to the next level by adding loops, knots, and other advanced elements.
Saving and Organizing Your Stitches: Learn how to save your new stitches to your library for future use, and how to organize them for easy access.
Troubleshooting and Tips: Our instructors will share troubleshooting tips and tricks to help you overcome common challenges when using the PFAFF Stitch Creator.
By following along with our easy step-by-step video tutorials, you'll be able to create your own unique decorative stitches in no time. Sign up for our PFAFF Stitch Creator Master Class today to get started!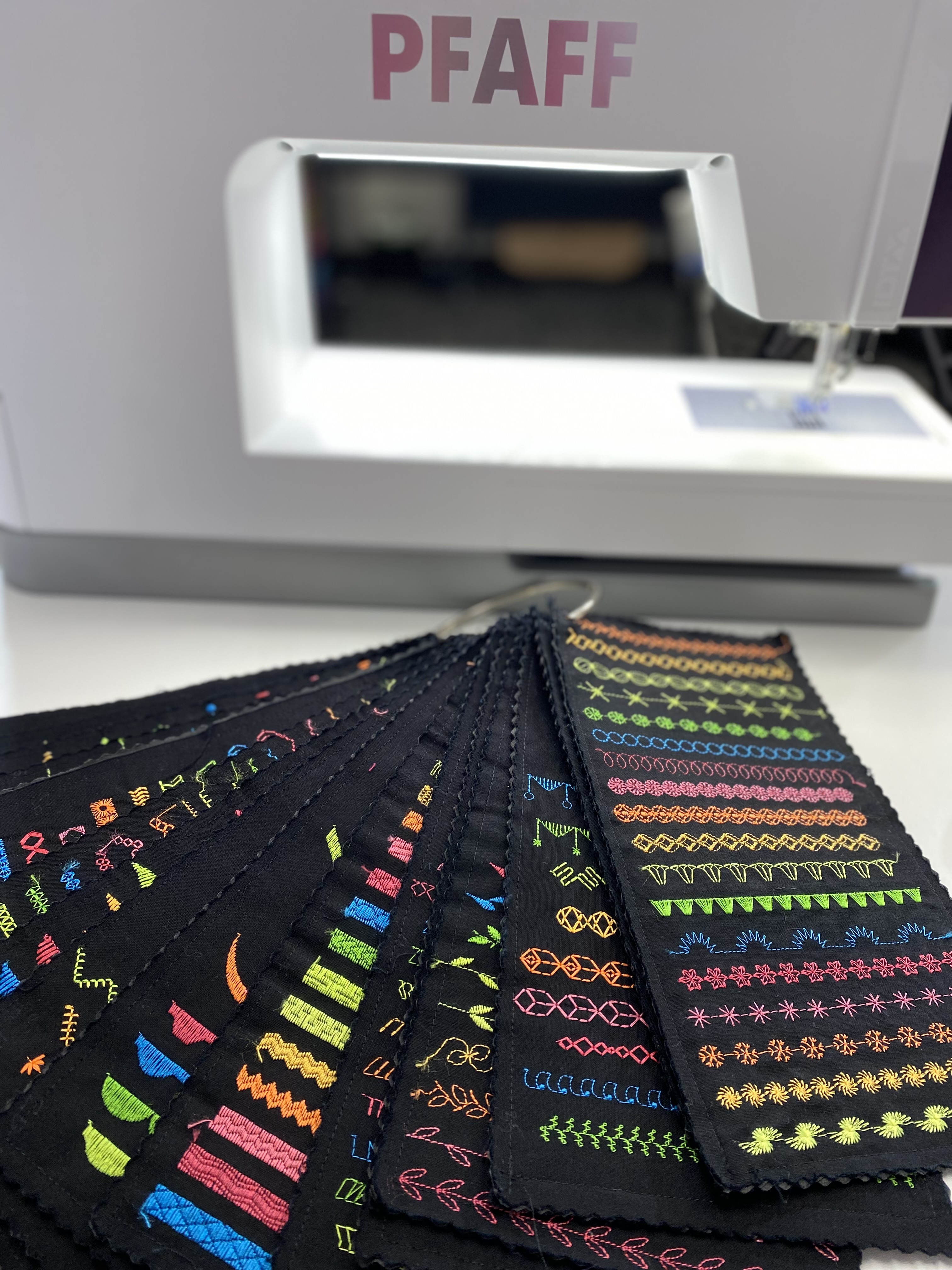 With the PFAFF Stitch Creator, you have the power to create unique and beautiful signature decorative stitches that will make your quilting projects truly stand out. Use your creativity to design stitches that reflect your personal style and make a statement all your own.
Whether you're looking to add a touch of whimsy with loops and swirls or create a more intricate design with knots and curves, the PFAFF Stitch Creator gives you the flexibility to bring your vision to life. With the ability to customize stitch length, width, and density, the possibilities are endless.
Imagine adding a unique border to your next quilt or creating a one-of-a-kind design for a special gift. With the PFAFF Stitch Creator, you can unleash your creativity and take your quilting projects to the next level.
So why wait? Start exploring the endless possibilities of the PFAFF Stitch Creator today and let your creativity flow with beautiful signature decorative stitches that are all your own. Enroll today!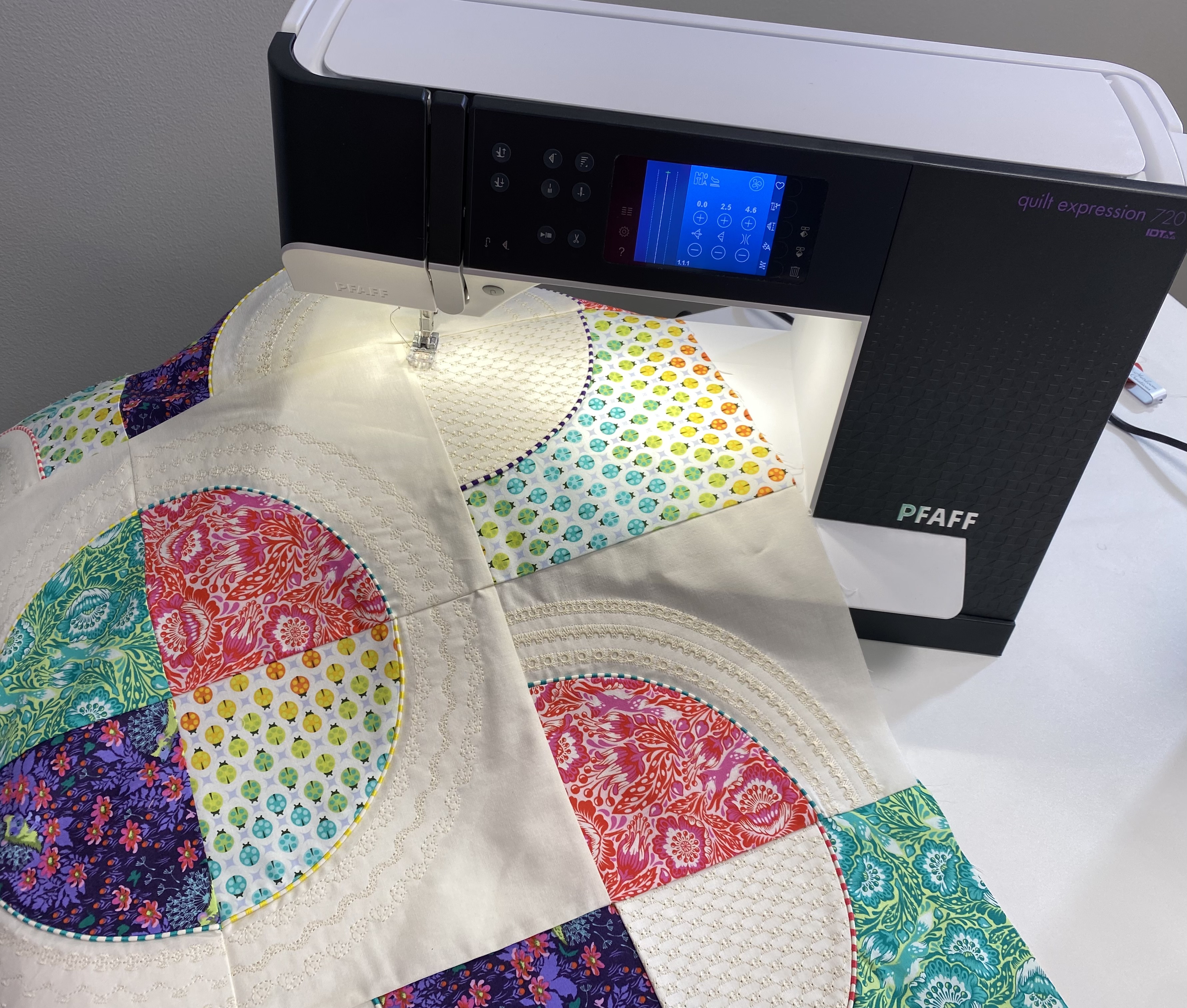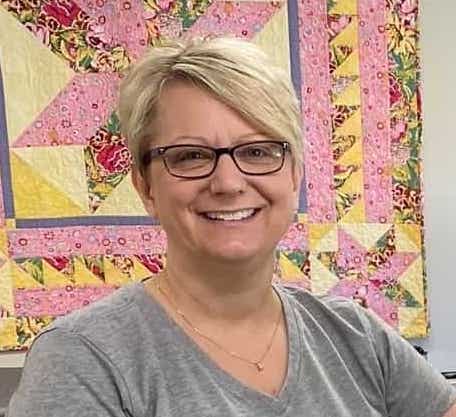 "It was intimidating when I first started to use the PFAFF Stitch Creator, but like anything the more I used it the easier it becomes."
- Jill Roberts, Heirloom Creations, store manager
Your Instructor
Sara Snuggerud has been teaching students how to use their sewing machines, embroidery machines, and sergers since she was 15 years old. She is the face, hands, and voice of SewingMastery.com's FREE machine mastery videos on YouTube with over 120,000 followers and over 4,000 videos. Her online courses, "Stitching Cosmos" and "Embroidery Essentials" are world renown with 1,000's of online students mastering their sewing machines with her courses. She is also the owner of Heirloom Creations in Sioux Falls, South Dakota, USA, an area premiere sewing machine retailer.
---
Elizabeth Pooler (Liz) has grown up in the sewing machine business. Watching her mother own and operate Sew-A-Lot since 1982 in Dayton, Ohio. After working in the hospitality industry for 4 years, Elizabeth decided to give the family business a try. In 2004, she opened the second Sew-A-Lot location in Lexington, Kentucky. Since then she and her sister, Lesley, have continued the business with Lesley managing the Dayton, Ohio location and Elizabeth operating the Lexington, Kentucky location. She loves sharing her knowledge of how sewing machines work. How using the right tool for the job makes sewing more fun while giving more opportunity for creativity. Elizabeth is the mother of two sweet girls.
PREVIEW OVER 13 VIDEOS FOR FREE!
In the Class Curriculum below, look for the PREVIEW buttons to view a handful of videos and the supply list for FREE!
(Click the down arrow ⬇️ at the end of the list to preview ALL the videos).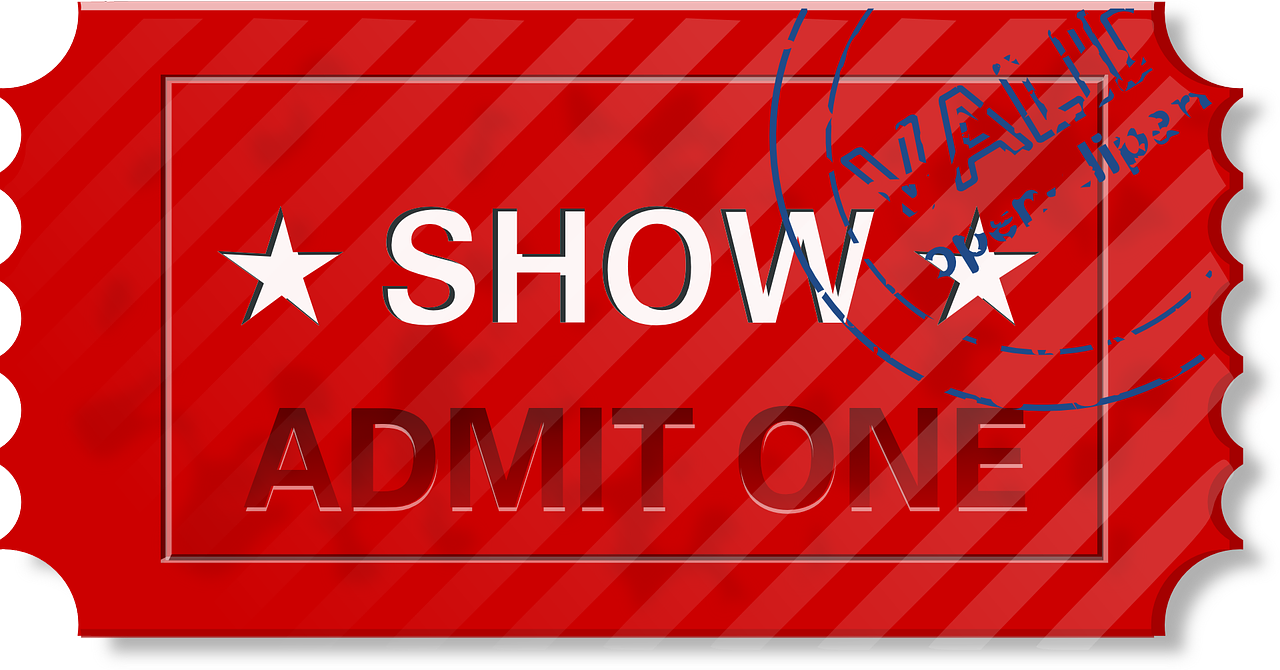 Course Curriculum
Fireside Chat Q & A with Sara & Liz about the PFAFF Stitch Creator Master Class
Available in days
days after you enroll
Frequently Asked Questions
When does the course start and finish?
The course starts now and never ends! It is a completely self-paced online course - you decide when you start and when you finish.
How long do I have access to the course?
How does lifetime access sound? After enrolling, you have unlimited access to this course for as long as you like - across any and all devices you own.
What if I am unhappy with the course?
We would never want you to be unhappy! If you are unsatisfied with your purchase, contact us in the first 30 days and we will give you a full refund.
Can I make monthly payments?
Yes, we offer this course with a 3-month payment plan! THIS IS NOT A SUBSCRIPTION! Once all 3 payments have been made you own this course for LIFE.
Do I need to own embroidery software to take this course?
No additional embroidery software is needed for this course.
Do I need to own an embroidery machine to enroll in this course?
No. The PFAFF Stitch Creator is a sewing function. Do make sure your PFAFF sewing machine is on the list of machines that the PFAFF Stitch Creator is on.
If I select the monthly payment plan do I get access to all the lessons immediately or only the first lesson?
All students, no matter the payment option selected, will have immediate access to the ENTIRE course, videos, and handouts from the minute they enroll.
What if I am not on Facebook?
No worries...the private Facebook group is just a place to ask questions and see what other students are working on. If you do not have Facebook, you can e-mail Sara or Liz via this course platform for immediate help and answers.
Can I watch the videos on my phone, tablet, or iPad?
Yes. You can access this entire course with a phone, tablet, or iPad.
What if I am an International student?
Students outside the United States are welcome. The PFAFF Stitch Creator Master Class enrollment price will be automatically calculated into your currency based on your provided address. All appropriate taxes will also be included.
THIS COURSE IS NOT A SUBSCRIPTION
It is common for students to ask if the PFAFF Stitch Creator Master Class is a subscription. It is not.
Once this course is purchased, you own it for LIFE. This means you can purchase this course today and work through it at your own pace. There is no deadline you must finish by. You can refer back to this course at any time. If Sara and Liz add any additional content to this course to keep the information current, all future additions to this course will be INCLUDED in your original purchase.
If you choose to pay for this course using our LOW PRICE 3-MONTH payment plan, you will be automatically billed for the monthly price for exactly 3 months. Once your 3 payments have been made, the course is yours to keep and reference back to for LIFE.